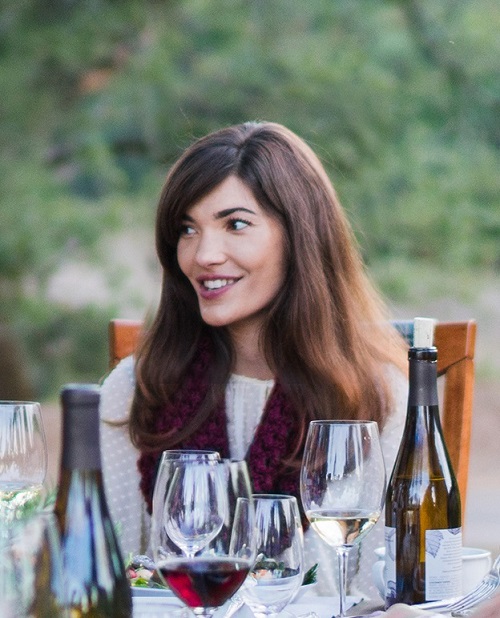 Julia Jackson is the daughter of Jess Jackson, who founded Jackson Family Wines. Her mother, Barbara Banks, worked in the company as well until Jess died in 2011. Barbara is now the chairman of the company. Julia remembers picking and sorting grapes when she was a little girl in 100 degree weather. She said that was her father's way of showing her what hard work was. That was simply her life at that time. She has a non-profit organization called "Cambria Seeds of Empowerment." It is a program designed to celebrate strong women who have overcame life struggles and obstacles, at the same time inspiring others to do the same. She said her mother was the inspiration behind the program because she is such a strong role model for her.
Julia Jackson attended college in France. It was a great experience for her and opened up her eyes to the wine industry even more. Being in France, inspired her to become a bigger part of her family's business. Julia Jackson stands by her belief that Cabernet is the best place for wine in Sonoma. Champ de Reves is one of the brands of wine that the Jackson Family Wines produces.
The Jackson family stands on providing quality wine to those willing to appreciate it.